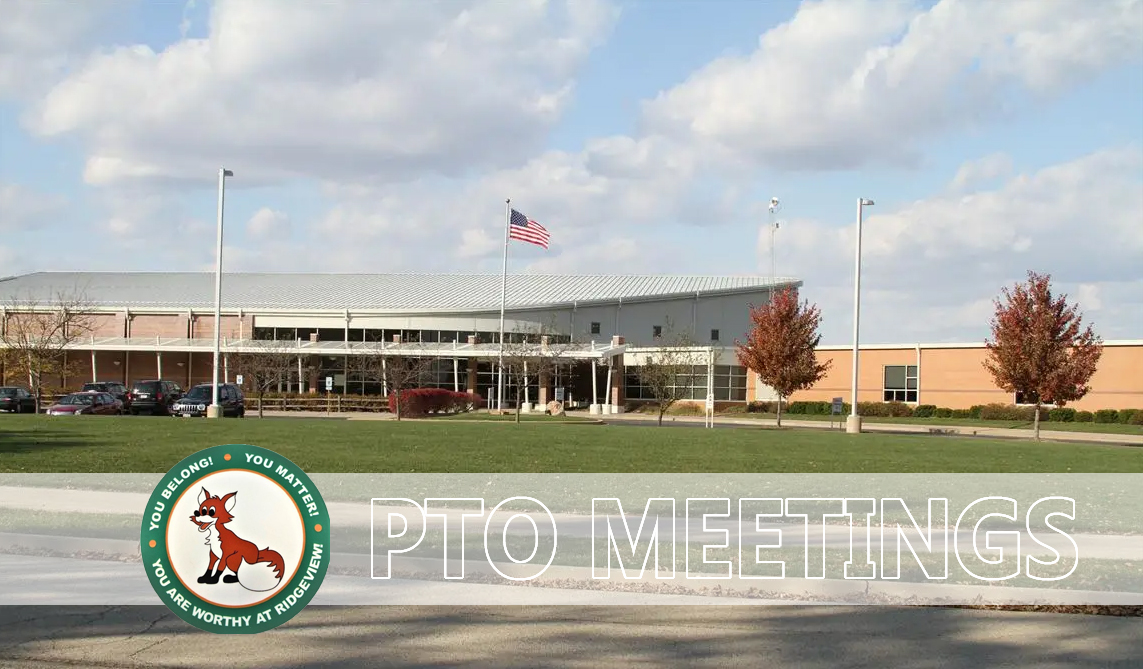 2020-21 Meeting Dates
All parents and guardians of RES students are invited to attend our PTO Meetings this year. Attendance at Board Meetings is not mandatory for some leadership positions, but is for executive committee positions. If you are unable to attend the meetings but still wish to be involved, please contact the President, Ashley Hays, at ridgeviewpto@gmail.com.
To start the school year, we will be meeting in person at the school. A virtual component might also be available, depending on interest.

Tuesday, 9/14 at 6 pm - Agenda
Tuesday, 10/12 at 6 pm
Tuesday, 11/9 at 6 pm
Tuesday, 1/11 at 6 pm
Tuesday, 2/8 at 6 pm
Tuesday, 3/8 at 6 pm
Tuesday, 4/12 at 6 pm
Tuesday, 5/10 at 6 pm
Please email ridgeviewpto@gmail.com with any questions.